By: Sun Noor
Kali Uchis announced her first headlining tour on Friday, which consisted of twenty-seven North-American dates for this fall! The tour kicks off at San Francisco's Outside Lands festival August and will proceed to go on until early October. In fact. the Brooklyn-based hip hop group, Phony PPl will join Uchis on tour as openers for this first leg. As well, Uchis released a dreamy, kaleidoscopic and colourful music video for "Tyrant,"  the first single of her forthcoming debut record. Even though Uchis' previous release Por Vida appeared to be a full body of work, she considers it to be another project project, instead of a debut, which is quite understandable since she has multiple unreleased works.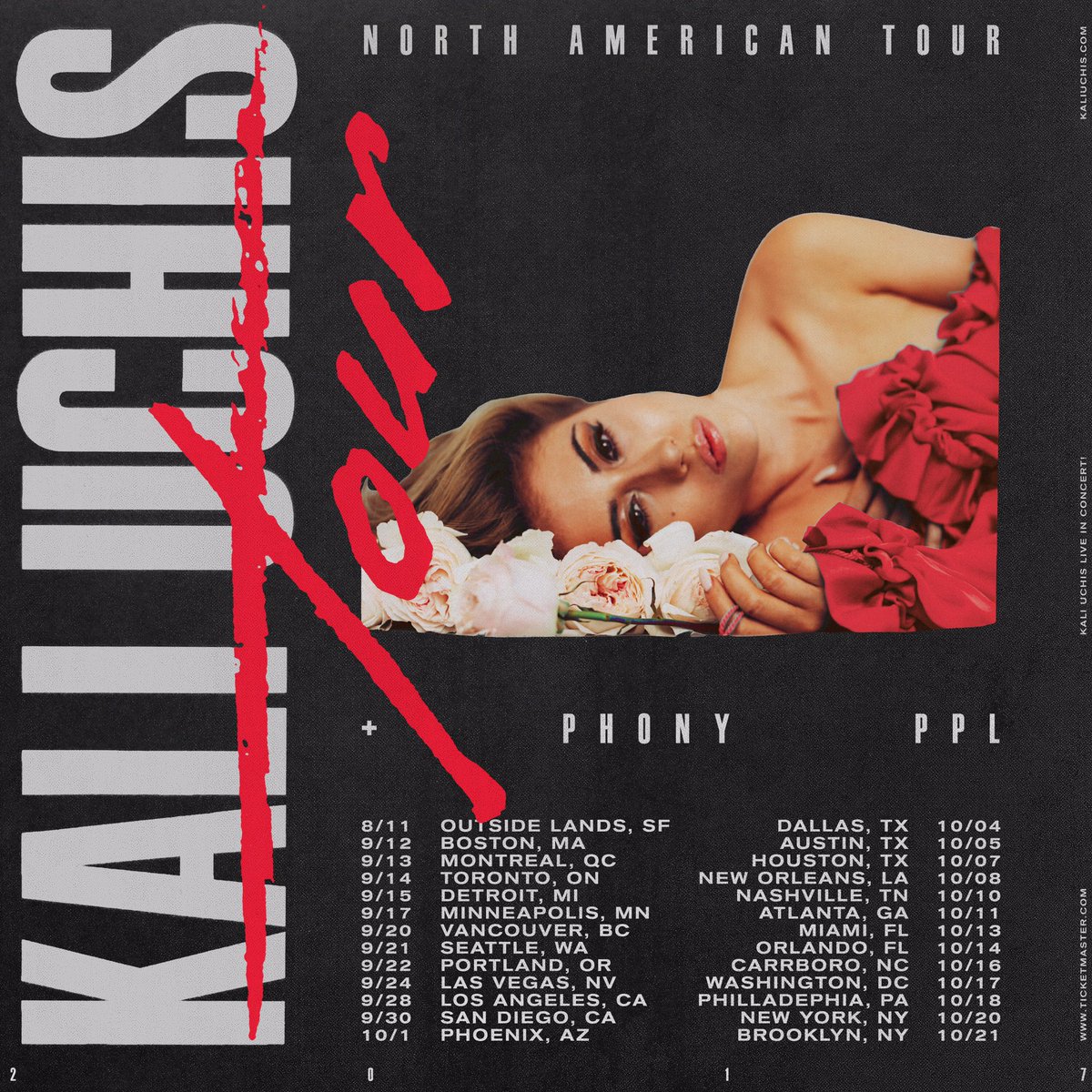 To purchase tickets click here
Here's the "Tyrant" video.
Enjoy x